How are you feeling these days? Tired, maybe? Frustrated? Anxious? Yeah, we get that! 2017 has been the Voldemort to 2016's Dolores Umbridge. Or the Milo Minderbinder to 2016's Captain Black, if you prefer. Not to put too dramatic a spin on it, but the effects of political turmoil can be felt on every level, and we are right there with you.
Whether you're feeling confused, exasperated, determined, or in need of solace and hope, it's clear that people continue to turn to books for answers and inspiration, and remind us of the value of compassion and resilience. Booksellers at all of our stores can attest that we've been getting a much higher number of book recommendation requests for books that might conceivably answer big questions like "how?" and "why?" and "how can we fix this?".
More specifically, we've also heard questions like:
"Do you have any books on community or grassroots organizing?"
"I feel like there's so much that's been going on and I want to catch up. What should I read?"
"I'm looking for a book about how to get involved in local politics."
"The news cycle is exhausting. Do you have suggestions on how to pay attention and not get worn out?"
These are important questions, and we will always do our best to put books in your hands that will address them. (Psst: have you seen
Phinney Books' Resist List
?) Some books have been leaping off our shelves and onto our bestseller lists already, from Michelle's Alexander's powerful
The New Jim Crow
to Margaret Atwood's
The Handmaid's Tale
to Keeanga-Yamahtta Taylor's
From #BlackLivesMatter to Black Liberation
. Below is a list of titles that we've been recommending lately.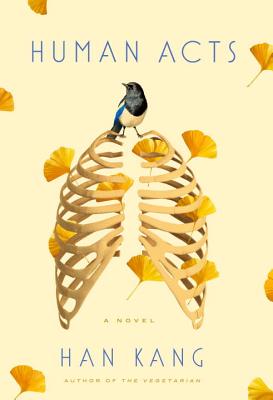 Human Acts by Han Kang
This wasn't an easy book to stomach, but an absolutely necessary read, especially given these times when history seems insistent on repeating itself. -Avery
Start 'em young. - Lish
Advocacy for social justice without consideration of class dynamics is hollow! Just as it would be without consideration of race, gender, sexuality, ethnicity, etc. An obvious point of introduction to leftist cultural theory and very much still relevant today. - James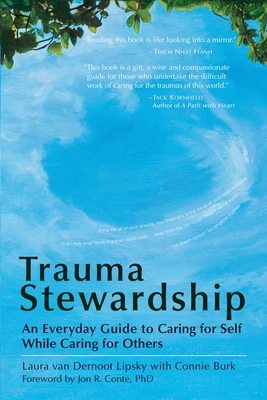 Trauma Stewardship
by Laura van Deernoot Lipsky with Connie Burk
Getting out into communities where things are happening is important to understanding and building movements... and things like crises, oppression and fear can be traumatizing. If someone is going to place themselves out there and interact with others' "pain, crises and suffering" it is important to have smart emotional boundaries and know what personal trauma looks like. This book helps someone recognize effects of internalized trauma and move towards healthy behaviors so that the work (their work!) can continue on. - Garrett
This IS a really crucial book if you experience secondhand trauma because of your work (with a vulnerable population, with a volatile one, with straight up human misery, WHATEVER). I've been able to hear Laura speak twice now because of my old job, and she is amazing. I second Garrett's recommendation. - Anje
This book is an excellent crash course for anyone who hasn't felt the need to get involved in activism, until now. Angela Davis has a way of explaining the history, and significance of civil rights and social justice movements in a way that makes it crystal clear how these things intersect, and how and why to get involved in the ongoing struggle for freedom. - Haiden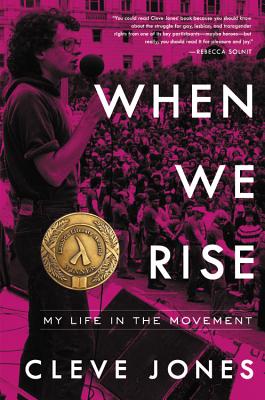 [This book] is super great! It's about Jones' experience with the gay rights movement starting right before the AIDS crisis up to now. Has a lot of information on how he got involved, what he did to help, and Harvey Milk's strategies for protesting. - Courtney
Benjamin was a Jewish cultural critic who died very young while attempting to escape the Nazi regime. His essay "The Work of Art in the Age of Its Mechanical Reproduction" is worth the price of admission alone-- it assesses the ways in which technological advancement expedited the rise of fascism in culture. Benjamin argues that fascism is a cultural phenomenon as much as a political one, and proposes a radical shift in the consciousness of art-makers as one condition for a Communist challenge of a fascist culture. Also, his notes on the philosophy of history are important for conceptualizing the experience of long-term oppression from the perspective of the marginalized. - James
I read this book years ago and was struck by Mr. Horton's respect for the communities he was active with and his understanding of anger as a source of energy that can cause destruction, be diluted to ineffectiveness, or used as powerful fuel for social change. He understood social change as something to be engaged in for the long haul, a point of view I find comforting. Per Wikipedia, Myles Horton was an American educator, socialist and co-founder of the Highlander Folk School, famous for its role in the Civil Rights Movement. Horton taught and heavily influenced most of the era's leaders.- Dana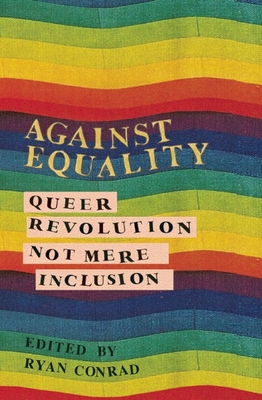 Against Equality: Queer Revolution, Not Mere Inclusion edited by Ryan Conrad
This anthology of essays (gathered from writing across 2005 - 2012) destroyed some of my knee-jerk preconceptions about how safe, accountable communities are built. Some of the included essays dive into how state-reliant justice systems and laws intended to protect the vulnerable entrench criminality and retribution (often for profit) instead of restoration; others examine how many of the big-name civil rights victories for LGBT communities in the last half-century are centered around inclusion in organizations that have historically existed to control and destroy those same communities. This is a book that helps identify some of the contemporary mechanisms working to maintain oppression in our supposedly more liberal, learned 21st century.- Christina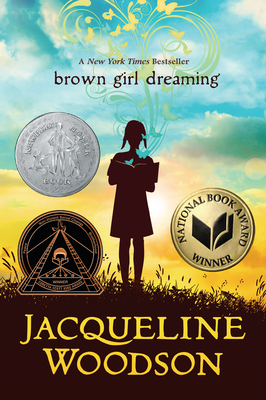 Brown Girl Dreaming
by Jacqueline Woodson
Hope and change start with stepping outside of ourselves and being open to the experiences of others. Brown Girl Dreaming is a collection of memories from Jacqueline Woodson's childhood in the south during the sixties. Written in verse, these small but powerful snap shots have stayed with me and have had a powerful effect. This important book is not just for kids! - Patti H.
But we're naturally circumscribed by our own experiences, learning, and access, and there's a lot we don't know! So when we meet a recommendation request for such a broad and complex issue, the best thing we can do is share knowledge and ask for the same. Tell us in the comments: what have YOU been reading lately to situate yourself in America in 2017? What has inspired, consoled, or taught you something valuable lately?

-Christina