Welcome to the official blog of Third Place Books
Sunday, November 8, 2015
More than any other area, my reading life is a hapless landscape. I'm a terribly fickle reader: a tyrannical toddler, really. I finish maybe one in five books I begin and, what's worse, enjoy one in twenty that I finish. Not a great track record for someone who relies on their love of books to pay the bills. And when you factor in that a good half of the books I truly love are out-of-print or are one bad sales week from being snubbed by the publisher for all eternity, I feel justified in calling my reading life rather jinxed.
Over fifteen years of bookselling, the overlooked and almost forgotten have become a passion of mine. Harry Potter doesn't need me. Donna Tartt, wonderful as she is, doesn't need me. The community cultivated by a book when it strikes a nerve is a beautiful thing, but witnessing it always leaves me wondering, "Where is my tribe?" Or, at the very least, why aren't creative writing students studying Gary Lutz? Why aren't
Confederacy of Dunces
devotees devouring LJ Davis?
Oh. Right. That's my job. Customers don't ask for recommendations to have their opinions validated, they solicit a bookseller's opinion because they want to discover something new and possibly around the way. And to turn someone on to a body of work that is unknown to them, knowing the enjoyment that lies ahead of them is a feeling to revel in. So I have bullied Erin into letting me stomp the old soapbox every so often and shine a little light on some titles and authors that are shamefully overlooked. Third Place's little shadow society modern library, if you will.
-Wes
***
In 2013 I had been entertaining a deep funk for months when all despondency (and wind) was knocked out of me by an Eileen Fisher wearing, governess-y Nantucket wife in an issue of Harper's. I was processing the most difficult break-up I have ever known, and after spending months looking for something, anything, to make me feel better, there it was in a periodical most Americans synonymize with Ambien.
A title so primly worded but blindly intrusive, its humor subtle but tailor-made for my love of anything that implies accidental illicitness: "May I Touch Your Hair?"
And that name! Her! Julie Hecht, a writer whose polite but scathing wit and playful self disparagement soothe my nerves much the same way tingsha bells calm a Tibetan monk.
Hecht is an elusive figure in contemporary fiction, building a body of work that feels rigidly focused but somehow effortless as well. Her fiction output is succinct: two short story collections and a novel over the course of ten years, all concerning the same nameless protagonist: a somewhat listless photographer who wrings her hands over the loss of a well-mannered culture. Highly intellectual but constantly struck dumb by the boorish behavior she encounters, our hero (and she is my hero) is all too easily assumed to be an autobiographical sketch of her creator. But this assumption undermines the genius and beauty of Hecht's work. The character is the kind of woman who cleans the house before the cleaning lady comes but can also find herself seeking solace in a wry, troubling (yet somehow heartwarming) series of phone conversations with a portrait subject's drug-addicted son. A high-strung but somehow affable presence, this woman is infuriating in her exactitude and chasteness but a beguiling enigma.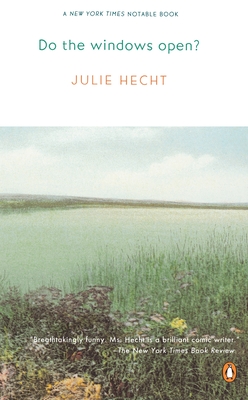 Such measure and precision is virtually unheard of in a literary arena that seems to value volume over merit. As most of contemporary fiction's lions' careers begin to resemble those of other mediums' artist-cum-commodity (a mash-up of posthumously released Tupac albums and Bolaño translations would make an absorbing rainy day project), where do thoughtful, careful writers like Hecht fit, and how do they build an audience? Is it their desire to allow oceans of time to pass between published works? Is any of this my business? Maybe it's dangerous for me (and the store's blog) to dwell on such things.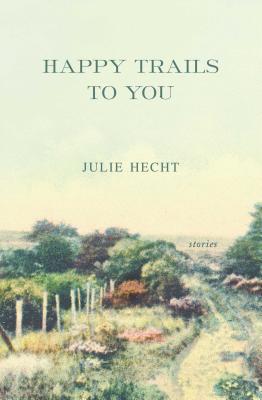 Don't get the wrong idea: Hecht's material is accessible. And maintaining a readership through creative writing courses and the odd mention, such as Miranda July's in the New York Times earlier this year, Hecht's reputation is a notable one. Such clout and respect are surely worthy achievements to be placed on any author's mantle and an in-print status of one-foot-in-the grave ain't dead yet - I'll take solace in that - but I'm plagued by the question: that muggy summer afternoon, on exactly the kind of New York street corner that Hecht's anxiety-addled photographer loathes, where I discovered the Loch Ness Monster of short stories, where were her other weak-kneed readers? If the Scientologists and Unarians are still running around and recruiting, where are the Hecht acolytes (Hechtolytes?)? And most importantly, when will she return to remind us all what is acceptable decorum?