I was recently at the local cinema seeing a great art house piece, Ghostbusters. Perhaps you've heard of it? The movie was fantastic. Obviously. But the previews were pretty great too. And three of them are books!
For a book lover, I'm unusually unfazed by movie adaptations. I'm not the type to say, "the book is always better," because they really are two separate entities. But that doesn't mean an upcoming movie release won't compel me to read the book. Sometimes movie release schedules fairly dictate my to-read pile. Like right now.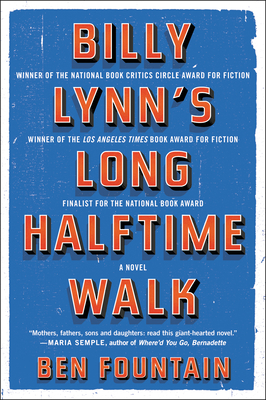 Three minutes and forty-three seconds of intense warfare with Iraqi insurgents has transformed the eight surviving men of Bravo Squad into America's most sought-after heroes. Now they're on a media-intensive nationwide tour to reinvigorate support for the war. On this rainy Thanksgiving, the Bravos are guests of the Dallas Cowboys, slated to be part of the halftime show alongside Destiny's Child.
Among the Bravos is Specialist Billy Lynn. Surrounded by patriots sporting flag pins on their lapels and Support Our Troops bumper stickers, he is thrust into the company of the Cowboys' owner and his coterie of wealthy colleagues; a born-again Cowboys cheerleader; a veteran Hollywood producer; and supersized players eager for a vicarious taste of war. Over the course of this day, Billy will drink and brawl, yearn for home and mourn those missing, face a heart-wrenching decision, and discover pure love and a bitter wisdom far beyond his years.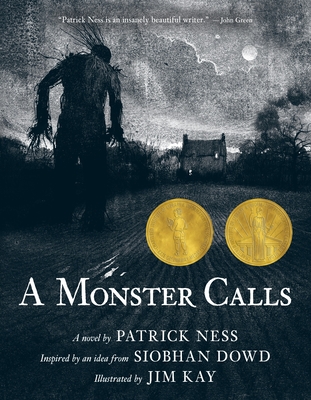 At seven minutes past midnight, thirteen-year-old Conor wakes to find a monster outside his bedroom window. But it isn't the monster Conor's been expecting-- he's been expecting the one from his nightmare, the nightmare he's had nearly every night since his mother started her treatments. The monster in his backyard is different. It's ancient. And wild. And it wants something from Conor. Something terrible and dangerous. It wants the truth. From the final idea of award-winning author Siobhan Dowd-- whose premature death from cancer prevented her from writing it herself-- Patrick Ness has spun a haunting and darkly funny novel of mischief, loss, and monsters both real and imagined.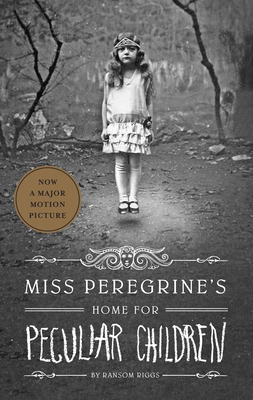 A mysterious island.
An abandoned orphanage.
A strange collection of very curious photographs.
It all waits to be discovered in "Miss Peregrine's Home for Peculiar Children," an unforgettable novel that mixes fiction and photography in a thrilling reading experience. As our story opens, a horrific family tragedy sets sixteen-year-old Jacob journeying to a remote island off the coast of Wales, where he discovers the crumbling ruins of Miss Peregrine's Home for Peculiar Children. As Jacob explores its abandoned bedrooms and hallways, it becomes clear that the children were more than just peculiar. They may have been dangerous. They may have been quarantined on a deserted island for good reason. And somehow impossible though it seems they may still be alive. A spine-tingling fantasy illustrated with haunting vintage photography, "Miss Peregrine's Home for Peculiar Children" will delight adults, teens, and anyone who relishes an adventure in the shadows.
-Erin