Summer travel means summer travel reading. And a trip to New Orleans means a feast of literary options. I've been reading novels, manifestos, atlases, and histories. I'm learning about levees, and funeral parades, and beignets, and bayous, and faubourgs. I have immersed myself in so much New Orleans reading, that I feel like a local... or at least a reasonably well-oriented tourist.
I try to read up on any new place I go, but New Orleans offers a richer experience than most. Its sense of place is so strong it's incapable of being confined to the page, and seems to conjure itself into being with a breath of heavy humid air, and a mournful brass note. Literary New Orleans is astounding not only in its variety but in its quality, innovation, and lyricism.
Here's my reading list.
Unfathomable City
by Rebecca Solnit and Rebecca Snedecker
This book is a brilliant reinvention of the traditional atlas, one that provides a vivid, complex look at the multi-faceted nature of New Orleans, a city replete with contradictions. More than twenty essays assemble a chorus of vibrant voices, including geographers, scholars of sugar and bananas, the city's remarkable musicians, prison activists, environmentalists, Arab and Native voices, and local experts, as well as the coauthors compelling contributions. Featuring 22 full-color two-page-spread maps,
Unfathomable City
plumbs the depths of this major tourist destination, pivotal scene of American history and culture and, most recently, site of monumental disasters such as Hurricane Katrina and the BP oil spill.
The innovative maps precision and specificity shift our notions of the Mississippi, the Caribbean, Mardi Gras, jazz, soils and trees, generational roots, and many other subjects, and expand our ideas of how any city is imagined and experienced. Together with the inspired texts, they show New Orleans as both an imperiled city by erosion, crime, corruption, and sea level rise and an ageless city that lives in music as a form of cultural resistance. Compact, lively, and completely original,
Unfathomable City
takes readers on a tour that will forever change the way they think about place.
The Moviegoer
by Walker Percy
The Moviegoer is Binx Bolling, a young New Orleans stockbroker who surveys the world with the detached gaze of a Bourbon Street dandy even as he yearns for a spiritual redemption he cannot bring himself to believe in. On the eve of his thirtieth birthday, he occupies himself dallying with his secretaries and going to movies, which provide him with the "treasurable moments" absent from his real life. But one fateful Mardi Gras, Binx embarks on a hare-brained quest that outrages his family, endangers his fragile cousin Kate, and sends him reeling through the chaos of New Orleans' French Quarter. Wry and wrenching, rich in irony and romance, The Moviegoer is a genuine American classic.
Katrina: After the Flood
by Gary Rivlin
Ten years after Hurricane Katrina made landfall in southeast Louisiana--on August 29, 2005--journalist Gary Rivlin traces the storm's immediate damage, the city of New Orleans's efforts to rebuild itself, and the storm's lasting affects not just on the city's geography and infrastructure--but on the psychic, racial, and social fabric of one of this nation's great cities.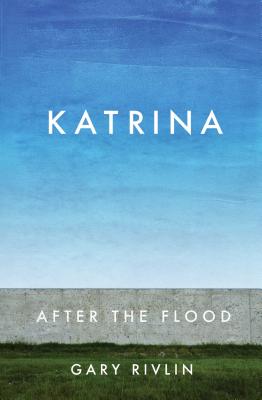 Much of New Orleans still sat under water the first time Gary Rivlin glimpsed the city after Hurricane Katrina. Then a staff reporter for "The New York Times," he was heading into the city to survey the damage. The Interstate was eerily empty. Soldiers in uniform and armed with assault rifles stopped him. Water reached the eaves of houses for as far as the eye could see. Four out of every five houses--eighty percent of the city's housing stock--had been flooded. Around that same proportion of schools and businesses were wrecked. The weight of all that water on the streets cracked gas and water and sewer pipes all around town and the deluge had drowned almost every power substation and rendered unusable most of the city's water and sewer system.
People living in flooded areas of the city could not be expected to pay their property taxes for the foreseeable future. Nor would all those boarded-up businesses--21,000 of the city's 22,000 businesses were still shuttered six months after the storm--be contributing their share of sales taxes and other fees to the city's coffers. Six weeks after the storm, the city laid off half its workforce--precisely when so many people were turning to its government for help. Meanwhile, cynics both in and out of the Beltway were questioning the use of taxpayer dollars to rebuild a city that sat mostly below sea level. How could the city possibly come back?
This book traces the stories of New Orleanians of all stripes--politicians and business owners, teachers and bus drivers, poor and wealthy, black and white--as they confront the aftermath of one of the great tragedies of our age and reconstruct, change, and in some cases abandon a city that's the soul of this nation.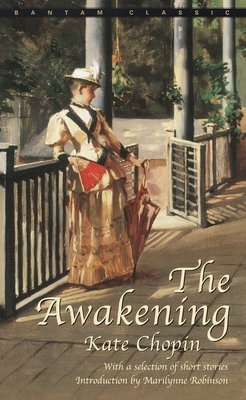 The Awakening
by Kate Chopin
First published in 1899, this beautiful, brief novel so disturbed critics and the public that it was banished for decades afterward. Now widely read and admired,
The Awakening
has been hailed as an early vision of woman's emancipation. This sensuous book tells of a woman's abandonment of her family, her seduction, and her awakening to desires and passions that threaten to consume her. Originally entitled "A Solitary Soul," this portrait of 28 year-old Edna Pontellier is a landmark in American fiction, rooted firmly in the romantic tradition of Herman Melville and Emily Dickinson.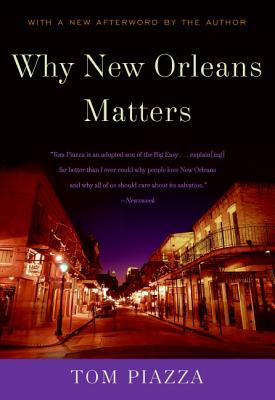 Why New Orleans Matters
by Tom Piazza
In the aftermath of Katrina and the disaster that followed, promises were made, forgotten, and renewed. Now what will become of New Orleans in the years ahead? What do this proud, battered city and its people mean to America and the world?
Award-winning author and longtime New Orleans resident Tom Piazza illuminates the storied culture and uncertain future of this great and neglected American metropolis by evoking the sensuous rapture of the city that gave us jazz music and Creole cooking; examining its deep undercurrents of corruption, racism, and injustice; and explaining how its people endure and transcend those conditions. And, perhaps most important, he asks us all to consider the spirit of this place and all the things it has shared with the world: its grace and beauty, resilience and soul.
-Erin