Courtney fills you in on both of our theme tables dedicated to summer reading:
If you are prone to sun rashes like me, summer is the best time of the year to stay indoors. There's nothing I enjoy more than a beautiful sunny day spent avoiding the heat and the plethora of bugs, from the comfort of my cave troll like apartment. Better yet, there's nothing better than spending a whole summer reading. And...getting rewarded for it!
For grades k-12 you can pick up one of our Summer Passports to Reading at any Third Place Books location and receive a stamp in your passport for every book you read. And if the excitement and joy of reading isn't enough of a reward, every two stamps earns a new prize. One of which, is a delicious cookie or treat from our restaurant partners. Much like Scooby-Doo, Cookies are my biggest incentive to do anything so I totally understand if this is more rewarding than say...reading about extraordinary places you've never been to or fantastical worlds you can only imagine! No judgement guys.

Completed passports will be entered into a drawing for a $50 Third Place Books gift certificate. You can complete and enter as many passports as you like!
If you don't know where to get started, our amazing children's department booksellers have put together a wonderful arrangement of books. From Roald Dahl's terrifying book about the big friendly giant, to a class hamster who stars in a hamster race, they have you covered. Want a book about a friendship between a girl and her unicorn? Got it. What about a story about two seventh graders venturing into a dangerous and magical forest in the middle of Portland, Oregon? Done and Done. How about a young witch teaming up with a clan of six inch high blue men in order to rescue her baby brother?? Absolutely. Read away young ones.
***
And if you happen to be the type of person who does enjoy the outdoors well then gee whiz do I have some news for you!! This year marks the 100th birthday of the National Parks Service. A program older than Betty White by six years and ten years older than the Queen of England. If the National Park Service was a dog, it would be 413* human years old, that's 280 years older than Maggie, the World's oldest dog who died at 30 (133).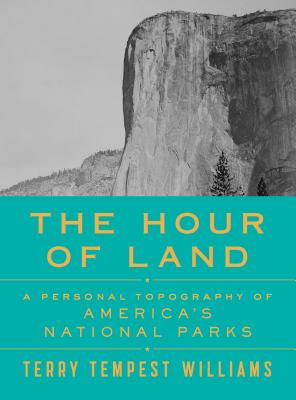 You don't even have to go outside to celebrate the National Parks. Just check out our display table with all the rad books about National Parks instead! What a fabulous way to avoid sunburn. Read about the history of several pacific northwest parks, memoirs regarding experiences, a guide to backpacking the parks and make sure to check out
The National Parks: An Illustrated History
, and Terry Tempest Williams latest,
The Hour of Land : A Personal Topography of America's National Parks
, because they definitely count as visiting the parks.
Check out both of our theme tables at the Lake Forest Park Store for more Summer Reading!

-Courtney