Whether reeling from personal tragedy, or the public grief of senseless violence, these books examine the beauty of life and love, the profound sadness of loss, and the importance of elegy and remembrance.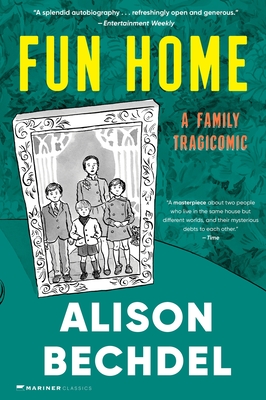 Fun Home

by Alison Bechdel
Meet Alison's father, a historic preservation expert and obsessive restorer of the family's Victorian home, a third-generation funeral home director, a high school English teacher, an icily distant parent, and a closeted homosexual. Through narrative that is alternately heartbreaking and fiercely funny, we are drawn into a daughter's complex yearning for her father. And yet, apart from assigned stints dusting caskets at the family-owned "fun home," as Alison and her brothers call it, the relationship achieves its most intimate expression through the shared code of books. When Alison comes out as homosexual herself in late adolescence, the denouement is swift, graphic -- and redemptive.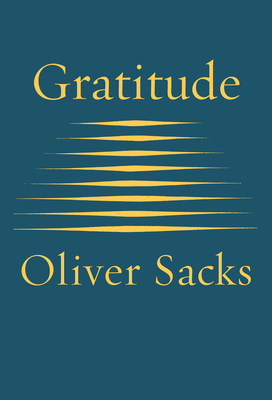 Gratitude
by Oliver Sacks
My predominant feeling is one of gratitude. I have loved and been loved. I have been given much and I have given something in return. Above all, I have been a sentient being, a thinking animal, on this beautiful planet, and that in itself has been an enormous privilege and adventure.
-Oliver Sacks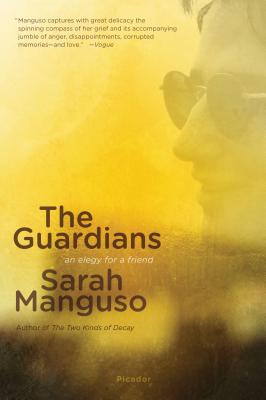 Harris was a man who "played music, wrote software, wrote music, learned to drive, went to college, went to bed with girls." In "The Guardians," Manguso grieves not for family or for a lover, but for a best friend. With startling humor and candor, she paints a portrait of a friendship between a man and a woman in all its unexpected detail and shows that love and grief do not always take the shapes we expect them to.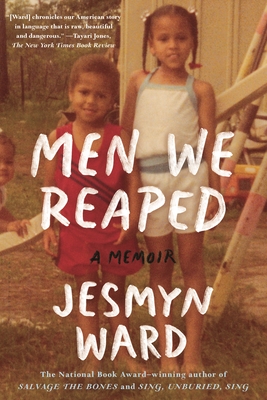 "What I meant to say was this: You will always love him. He will always love you. Even though he is not here, he was here, and no one can change that. No one can take that away from you. If energy is neither created nor destroyed, and if your brother was here with his, his humor, his kindness, his hopes, doesn't this mean that what he was still exists somewhere, even if it's not here? Doesn't it? Because in order to get out of bed this morning, this is what I had to believe about my brother... But I didn't know how to say that." -Jesmyn Ward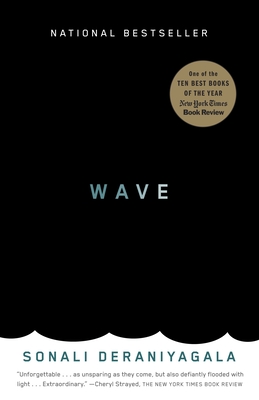 The Wave

by Sonali Deraniyagala
"A haunting chronicle of love and horrifying loss. . . . Memory, sorrow, and undying love." -Abraham Verghese
"Stories of grief, like stories of love, are of permanent literary interest when done well. . . . Greatness reverberates from [Deraniyagala's] simple and supple prose." -The New York Times
"An amazing, beautiful book." -Joan Didion
"Out of unimaginable loss comes an unimaginably powerful book. . . . I urge you to read Wave. You will not be the same person after you've finished." -Will Schwalbe
"Beautiful and ravaging . . . faultless prose."-Daily Herald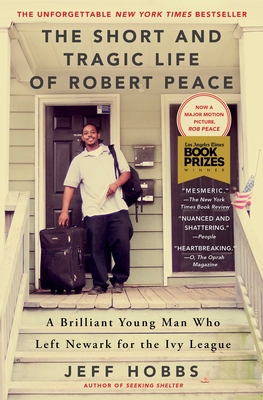 Part biography, part sociological expose on poverty, race, and education; all heart. Huge, huge heart. It's an honest portrayal of the life of an eager and vibrant young man. His family and friendships; trials, struggles, and successes; researched and uncovered by his college roommate and friend. And it clearly is the work of a friend, because the sense of loss and reverence in Hobbs' words is palpable.
Even knowing the inevitable end won't stop you from barreling through to the last page. A touching elegy and rumination on the senseless loss of our young men. It's a beautiful and essential book and it will break your heart. Read it. -Erin