2017 has not given me a lot to look forward to. Nonetheless, even as chaos rages all around, books are still being written and published. And that gives me little glimmer of hope for what's to come. Here are some of my most anticipated adult graphica recently or soon to be released!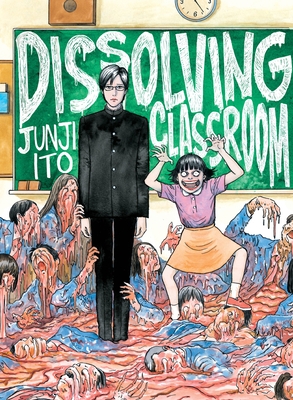 Junji Ito is a Japanese manga artist best known for his dark, disturbing works
Uzumaki
and
Gyo
. His newest manga,
Dissolving Classroom
, follows two cursed siblings, the older brother who is possessed by the devil, and the younger sister, who's just plain evil. Wherever the two go, trouble seems to follow, as it weaves together stories sure to haunt you.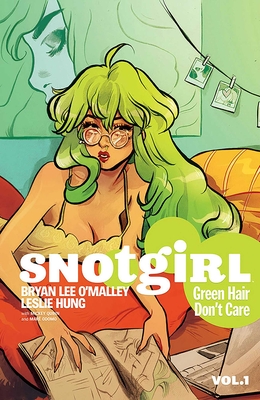 Lottie Person, aka
Snotgirl
, is a fashion blogger whose life looks like a dream online, but is pretty much a hot mess. She is surrounded by fake friends, keeps running into her ex, has a flowing river of snot and tears for a face (thanks allergies), and has to live with her own, honestly, terrible personality. To top it all off she seems to be teetering on the edge of a breakdown.
Snotgirl
is sure to be another great read from Scott Pilgrim creator, Bryan Lee O'Malley.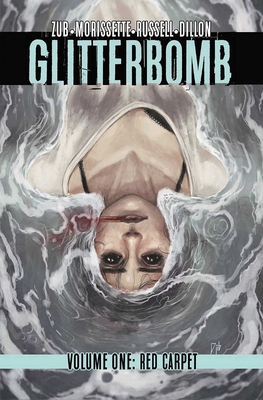 Jim Zub won me over hard with his ongoing series,
Wayward
, and I've been waiting for
Glitterbomb
to come out in trade paperback for what seems like ages. Horror meets Hollywood in this comic, as the dark side of the entertainment industry is personified in this chilling read.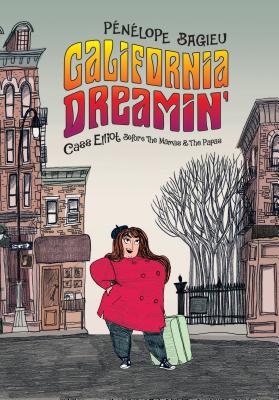 Cass Elliot was the astounding singer who formed The Mamas and the Papas, but is unfortunately known more for her untimely death and the false urban legends surrounding it. Penelope Bagieu explores Mama Cass' life before hitting it big, giving this talented woman the story she deserves. If you've never belted out "Make Your Own Kind of Music" at the top of your lungs, hopefully
California Dreamin'
will inspire you to do so.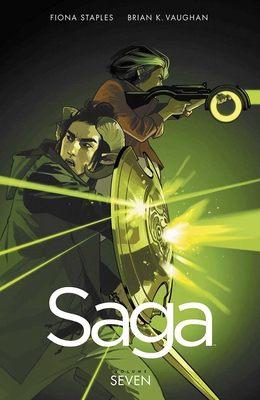 Saga volume 7
may be the title I'm anticipating most this coming year. Me and everyone else in the world. If you haven't picked up this amazing story, you're missing out. Be sure to catch up before April, because Saga truly lives up to its name.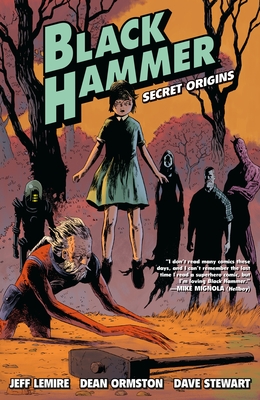 I have to be honest, I'm not really a fan of superheroes. That being said, I am a fan of
Jeff Lemire
(
Sweet Tooth
,
Descender
), as well as narratives about outcasts. I'm pretty pumped to read
Black Hammer
, the story of a group of superheroes living a rural, farm-town lifestyle after being written out of their own timeline.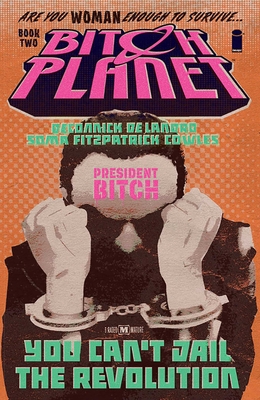 Now, more than ever, is a time we need to be non-compliant. In a not-so-distant future, women who do not comply with their roles in life (being mild and submissive wives and daughters to men) are imprisoned and reprogrammed on a lonely piece of rock floating through space dubbed "Bitch Planet". After hopes have been crushed in the last volume, I think we can all relate to the characters in
Bitch Planet Volume 2
who will surely be saying, "no more".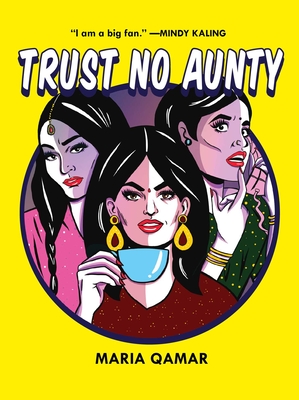 Trust No Aunty
is Bollywood meets pop art in the best way possible. Maria Qamar's experiences as a Pakistani-born Canadian are brought to life in her vivid, pointed, and often hilarious paintings. I can't wait to sit down and absorb her artwork in book-form.
-Ashley