We here at the Ravenna location are getting pretty keyed-up for our upcoming events. This fall is chock full of great author visits, and other awesome activities like a pajama party for kids, storytime for grown-ups, and some huge author luncheons.
First up, we are so excited to welcome Stuart Rojstaczer and his new novel
The Mathematician's Shiva
. Stuart has been a university professor, a dishwasher, a musician, a scientist, the nation's foremost expert on grade inflation, and now a novelist. To get you equally keyed-up, and as a sort of introduction, we've asked Stuart a few bookish questions.
Stuart will join us at the
Ravenna
location on
Satuday, September 6th
at
7 PM
.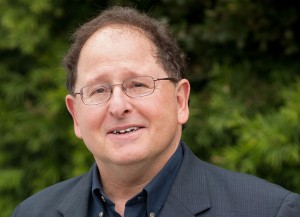 What is the last really great book you read?
What are the next few books on your to-read list?
If you could read one book again for the first time, what book would it be?
Candide
by Voltaire. I think that was the first time I realized you could be smart and funny and still be important as a writer. I loved the feeling that recognition gave me and I'd love to re-experience it.
What book would people be surprised that you've read and enjoyed?
Cheaper by the Dozen
by Frank Gilbreth and Ernestine Gilbreth Carey. I read it to my daughter years ago. It's not well written, but it's a fun story about a geeky, brainy family. That's my kind of family.
How are your bookshelves arranged at home?
All fiction and letters of fiction writers are in one grouping arranged alphabetically by author. Then there is a travel section arranged alphabetically by city/country. Then there is a baseball section. Then there is an education section. Then there is the "everything else" section arranged alphabetically by author.
What is your favorite bookstore?
Books Inc.
in Palo Alto, CA. It's not only a great little bookstore with a knowledgeable staff, but that staff will also, on occasion, serve up a stiff margarita. Take that, Amazon!
Who are your 5 favorite authors?
That's a loaded question! If favorite means, ooh, a new book is coming out, I've gotta get it, then number one right now would be Ian McEwan. There are a boat load of contemporary authors I admire. In terms of living American writers who have paid their dues and would be first on a ballot of Hall of Famers (and there should be a Writers Hall of Fame somewhere in America): in no particular order, Doctorow, Smiley, Ford, Chabon, Pynchon, and Banks. That's six. I'll stop there.
Do you have any weird writing process quirks?
I say a little "prayer" in Yiddish when I start. It's a kind of summoning. Seems to set the mood quite nicely.
What's next for you?
Finish my next novel!
You should also check out Stuart's interesting
Publisher's Weekly piece
on the difference between doing science and writing novels.
The Mathematician's Shiva
by Stuart Rojstaczer
"A brilliant and compelling family saga full of warmth, pathos, history, and humor." –Jonathan Evison, author of
West of Here
"A hugely entertaining debut." –Publishers Weekly
When the greatest female mathematician in history passes away, her son, Alexander "Sasha" Karnokovitch, just wants to mourn his mother in peace. But rumor has it the notoriously eccentric Polish émigré has solved one of the most difficult problems in all of mathematics, and has spitefully taken the solution to her grave. As a ragtag group of mathematicians from around the world descends upon Rachela's shiva, determined to find the proof or solve it for themselves—even if it means prying up the floorboards for notes or desperately scrutinizing the mutterings of her African Grey parrot—Sasha must come to terms with his mother's outsized influence on his life.
Spanning decades and continents, from a crowded living room in Madison, Wisconsin, to the windswept beach on the Barents Sea where a young Rachela had her first mathematical breakthrough, The Mathematician's Shiva is an unexpectedly moving and uproariously funny novel that captures humanity's drive not just to survive, but to achieve the impossible.